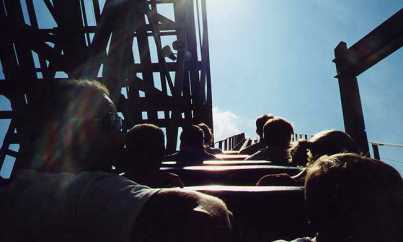 Le Monstre: The Best Rollercoaster in Canada!




In the city of Montreal, in Quebec, Canada, you will encounter an amusement park on an island, called La Ronde. Within the limits of La Ronde, lives Le Monstre: the best rollercoaster in Canada and also Quebec's best kept secret.
Border patrol tried to tell me that La Ronde was not a very good park, or worth the drive. Actually, I found La Ronde to be fabulous. In addition, border patrol was trying to keep me away what I now call Quebec's best kept secret, Le Monstre.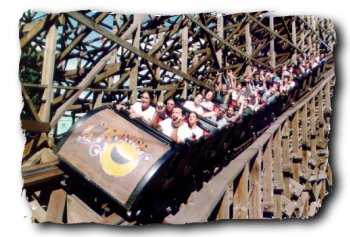 Le Monstre begins with a nice big 125 foot drop that takes up at speeds of up to 61 mph which will lift up off of your seat if you choose not to hang on. The wild twists and turns are fabulous. The ride doesn't let up until the end. Le Monstre is a little short but definitely worth the wait in line. The roughness is best experienced If you sit in the back where you can expect to be whipped around from side to side.

A few specs:
Maximum Height: 135 feet
Maximum Drop: 125 feet
Maximum Speed: 65 mph
Track Length: 3986 feet

Warning: Hang on unless you like being whipped around. May not be suitable for those with weak backs, necks, arms or legs. After several rides, my back and legs were a bit sore!

Translated as The Monster, Le Monstre lives up to its name as being a rough, and wild ride. This incredible dual track racing wooden rollercoaster has another unique little twist: if you sit in the back; you can experience, with the aid of headphones, an audio track of racing car sounds synchronized to the rollercoaster's dips and drops. There's a small additional cost of two canadian dollars, well worth the price.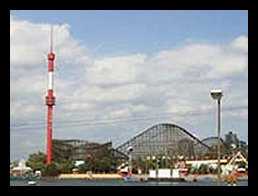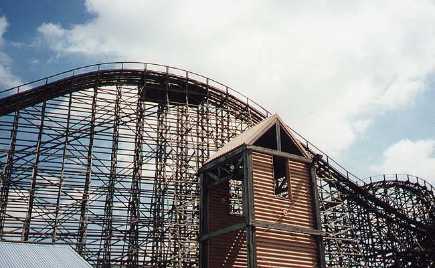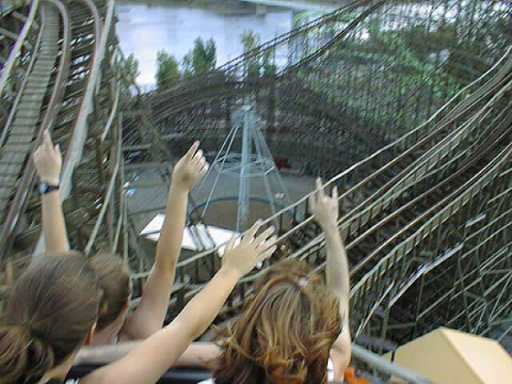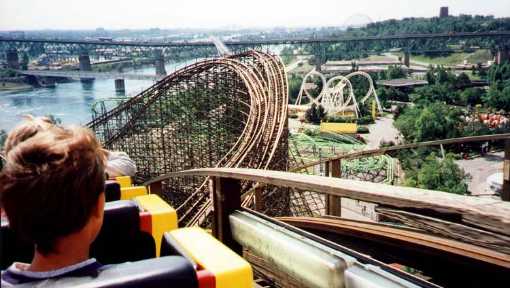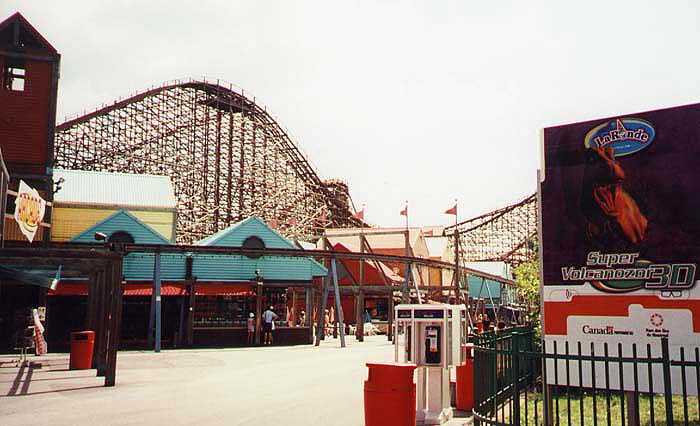 A few tips: Ride the front first, then the back, if you like it rough. Should you ride the back, rent the headphones and experience the awesome audio track of racing car sounds, which makes the ride even better. The wait can be as long as 2 hours so ride this first. Come back to experience the ride at night when you will see the lights of Montreal a totally awesome sight!